Full Music Line-up Below
Silent Auction- All Weekend
supporting Troutdale arts festival
First Friday, June 2nd, 5-7 pm
Join the City of Troutdale and local businesses for the kick-off of the Summer Street Fair.
June 2nd, 7-9 pm
Arts Festival Artists and Sponsors arrive at Mayor's Square for a reception with music by Fun Bloods Horn Band.
June 3rd, 11-9 pm.
The first official day of the Troutdale Arts Festival
The artists close up Saturday night at 7 pm and move to Mayor's Square for a free community concert featuring Kathryn Grimm.
June 4th, 10 am-4 pm.
Sunday morning, artists are back at 10 for more art, music, and fun!
KIDS ACTIVITIES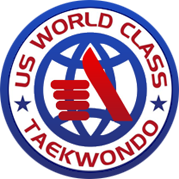 Stop by the USWC Taekwondo Kids Activities area and let the littles create an art project, color a picture or have some fun on the mats. You might just see a princess, or maybe a superhero while there
PARKING & SHUTTLE
You can take a free shuttle to the Troutdale Arts Festival! Just park at any of the three pick-up areas; SW Kendall Court at the grass lot, Columbia Gorge Outlets, or Glenn Otto Park and catch the Sasquatch Shuttle. Wait close to the a-frame shuttle sign and grab a ride to the Festival! We will be on a continuous loop and drop you off at the Troutdale depot!
FULL MUSIC LINE-UP
All Performances Will be Held at the Arts Festival Mayors Square
FRIDAY JUNE 2nd
5:30-7 pm Nico Wind & Full Circle Acoustic Blues
7-9 pm Artist/Sponsor Reception Fun Bloods Horn Band
SATURDAY JUNE 3rd
11:00-11:45 TBD
12:00-12:45 Jaime Reynolds Acoustic Rock
1:00-1:45 Jonathon Smith Trio Jazz
2:00-2:45 Dustin & Andrea Rose Acoustic
3:00-3:45 Dustin & Andrea Rose Acoustic
4:00-4:45 TBD
5:00-5:45 Sherrie Davis Indigenous Flute
6:00-6:45 Under The Deku Tree Jazz
7:00-9:00 Kathryn Grimm Blues
SUNDAY JUNE 4th
10:00-10:45 Bill Coones Jazz Standards
11:00-11:45 Joseph Linahon Rebel Celtic
12:00-12:45 Steve Hale Soul
1:00-1:45 Steve Hale Soul
2:00-2:45 Dustin & Andrea Rose Acoustic
3:00-3:45 Under The Deku Tree Jazz
Thank You to Our Sponsors